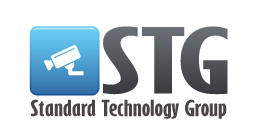 1
Why do I need a highly-advanced and expensive surveillance camera for my business?
We don't outright recommend that you get a high-end camera system for your business security and surveillance needs before considering all your options. Our technical experts can pay you a visit to evaluate your specific needs. They will then tell you what specific equipment you will need and more importantly, one that can fit in your budget.
2
I need a security surveillance system ASAP. How fast can you install a new security system?
We recognize the urgency of our client's needs thus we can start installation of your new security system once you call us up.
3
I need a CCTV system installed. Can I just buy a couple of cameras and install them on my own?
It's possible but we don't recommend it. With little or no technical knowledge on the installation of a CCTV system and how it works, you may end up with surveillance system that's less than satisfactory. It is best that you let the professionals do the job. They have the training, knowledge and experience to install surveillance systems to provide you optimum surveillance security in your premises.
4
Do you provide a "Free Estimate?
Yes, of course we provide free estimates. You can call our friendly customer service representatives (480) 343-1325 for a free estimate and answers to any inquiries that you may have. You can also choose to have someone from our team to visit your property for an exact quote for your security needs.
5
I need a security camera but I have no idea what will work best for my property. Can you help me, please?
We are more than willing to help you find the best security camera for your property. Our technical experts will be glad to answer any of your questions and help you choose the best surveillance camera. Just give us a call (480) 343-1325.
6
Are your services limited only to a specific geographical area?
Yes, we surely can! STG has a team of technicians who can readily repair security cameras of all types and brands. Just get in touch with our customer service representative.
7
Can you help me pick out the best Security DVR for my needs?
Yes we can, The security DVR that you will need will depend on your needs and/or requirements. The best ones that will work for you may not always be the most expensive ones. We can help you pick out the best one, just give us a call (480) 343-1325. Digital Video Recorder (DVR) has the capability of capturing video from cameras (analog or digital) and record the video into a digital format. Simply put, it works like the old VCRs but has the advantage of recording high quality video and is relatively maintenance-free.
8
Can I view in real time?
Yes. A solid internet connection is all you will need to provide we will do the rest.
9
Do you recommend installation of a dummy camera's?
Yes, we recommend installation of dummy cameras in strategic in addition of your surveillance system. We often recommend installing a dummy camera in the area where theft may take place.
10
What is your rule of thumb when recommending how many cameras will I need?
We usually recommend one camera for every 500 square feet of area. Thus, the number of cameras that you will need will depend on the size and layout of your premises that you wish to be outfitted with a surveillance system.
11
Is it possible to view live and recorded video via the internet?
Yes. All of our DVR systems are internet-enabled thus allowing you to view live and recorded video anytime, anywhere as long as you have access to the internet (basic DSL or cable).
12
Does the system allow access of multiple viewers to the same site at the same time?
Internet-enabled security DVR systems allow many users to have access to a specific site at a specific time. However, the more people looking at the same security system at the same time, the slower it will be because the bandwidth will be shared between the all the viewers. For this we provide broadcasting options.
13
Do you have types of security DVR that can report an alarm?
Yes, there are some DVRs that are fitted with this option.
14
Will any of your cameras allow a zoom in?
A special camera called the Pan-Tilt-Zoom (PTZ) camera can allow zooming in. We have a vast selection of PTZ cameras on our list to fit your budget. Most Dvr software also allows digital zoom however the quality depends on the camera in this case.
15
I understand that security DVRs are run by electricity. What happens if there is a blackout or power outage?
To ensure that your security DVR works even during a power outage, we suggest that you get an uninterruptable power supply (UPS) for your back-up power.